BODYMAP body mindfulness and pain
Healing is not something you do for someone, it grows from inside.
Our role can be to create the right conditions for recovery, like we would water and nourish the soil, for a tree to grow and thrive.
Pain is a natural protective process but for 1 in 5 people pain can persist beyond the usual time required for healing. Pain can shatter lives, families and communities. Working with people with pain can be personally challenging but also incredibly rewarding. To have the opportunity to guide a person with pain towards healing and a life of meaning is a gift.   
This training enables you, the therapist, to explore and build attitudes, knowledge and skills to work mindfully with people with pain addressing the complexity of their lived experience.  Compelling clinical and neuroscientific research on pain, immunology, stress, mindfulness and yoga are integrated to present a clinical intervention BODYMAP that is immediately clinically relevant to compliment your exisiting toolkit to work with people individually and in groups.
Past participants have described this approach as "the missing link" in working with people with pain. They have reported that attending the course was a turning point towards greater confidence, enthusiasm and self-compassion.
About BODYMAP
BODYMAP Mindfulness and Pain is an innovative treatment approach and training that presents a holistic approach for the prevention and treatment of persistent pain. 
As a training for health professionals the BODYMAP course integrates research from the fields of neurophysiology, psychology, mindfulness, yoga, trauma, pain and learning with decades of clinical experience. It acknowledges and brings together the work of  Jon Kabat-Zinn, Vidymala Burch, Lorimer Moseley, David Butler, Rick Hanson, Pema Chodron, Peter Levine, Pat Ogden and Bessel Van De Kolk into a body-based interventional framework.   
In the BODYMAP course participants learn how to skilfully help clients turn towards body sensations to build self-awareness of physical, cognitive and emotional patterns to increase self–regulation and wise responding.  It provides a shift from treatment of a body part to a whole body system approach. As long as we continue to treat separate body parts from the outside  the epidemic of chronic illness and pain will grow.
BODYMAP is an updated version of  PREVENTING CHRONICITY, a course created in 2014 with the assistance of a WorkCover grant. It has now been taught to hundreds of health professionals across Australia and New Zealand face to face and in an online format. Pre-, post- and three month post-course evaluations show that participants report a significant increase in their skills, knowledge and confidence in working with people to prevent and treat persistent pain.
Why BODYMAP for your clients? 
People living with pain often find themselves stuck in a spiral of being less able to engage in life activities; sadness and frustration, reducing physical capacity, less enjoyment in life, relationship issues and increasing isolation, poor sleep, reliance on increasing amounts of medication and the merry go round of assessments and treatments. The struggle to get rid of the experience of pain fires up the body's natural protective mechanisms: stress and pain. A BODYMAP approach focuses on bringing attention to sensations in the body to interrupt automatic reactivity in the body and mind. When we bring a curious and open attitude to our bodily sensations, there is less struggle, pain becomes less threatening, the protective mechanisms calm with less stress reactivity and we can respond more wisely to take better care of ourselves.
How can BODYMAP help?
Mindfulness in health care is a hot topic primarily due to the proliferation of clinical and neurophysiological research studies showing early positive outcomes for people with pain, chronic illness and mental health issues. It is a natural human trait, a skill and for many can be a way of life with an approach attitude to pain, illness, injury and trauma. Defined as "Bringing attention to the present moment, on purpose, non judgementally" (J K Zinn 1997), mindfulness can facilitate inner safety, approach behaviours, situational re-appraisal, acceptance and empowerment. Research suggests that the mechanisms of action are attentional control, non-reactive body awareness, autonomic and immune system balance, emotional regulation and neuroplastic change. These SAME processes are compromised in people with persistent pain. 
Why BODYMAP for you?
Be a leader incorporating evidence based body-mind practices to clinical care of people with stress and pain. This approach as a training and a way of working with clients aims to assist you in providing collaborative care to enhance outcomes but also to help you maintain your wellbeing in the midst of a bust work environment with complex clients.  The training that will guide you to recognise and build on your strengths and help you to find meaning and purpose in your work.
BODYMAP 2 day training
You will be invited to:
Develop the skills, attitudes and knowledge to help our patients create the conditions for healing: building self-efficacy, helping them to see their inner worth and capacity to heal.

Learn how to identify risk factors for persistent pain.

Reflect on your current skill set acknowledging what you already do well and build on this base to enhance your work in preventing and treating persistent pain.

Learn how skills of attention, perceptual shift, stress regulation and conscious responding create positive neurophysiological change. 

Engage in a range of body-based mindfulness practices including breath awareness, body scan and mindful movement.

With your colleagues notice the broad range of normal responses to these practices and discuss the relevance of this in patient care.

Have a personal experience of the relationship between your body and mind to enhance this awareness in others.
BODYMAP MASTERCLASS 1 day training 
This practical day will invite participants to experience and practice in small groups a range of BODYMAP strategies to be able to incorporate into the clinical care of patients. 
Pre-requisites: Body MAP 2 day or Preventing Chronicity 2 day
This day program can be attended as a third day after BODYMAP or as a single day for people who have previously attended BODY MAP 2 day or Preventing Chronicity 2 day.
PLEASE CONTACT US FOR A DETAILED DESCRIPTION OF THE COURSE 
Be inspired and inspiring
The BODYMAP course aims to provide an optimal learning experience. We learn best in nourishing environments, listening, seeing, exploring in a safe space with and from others. You will leave not only with knowledge but with greater awareness of your capacity to help people with pain and how to best take care of yourself in this complex work.
"As you begin to unravel your habitual patterns – fear of vulnerability, aversion to discomfort, nagging self-critisism – you will open yourself up and experience your true nature with limitless potential."
Pema Chodron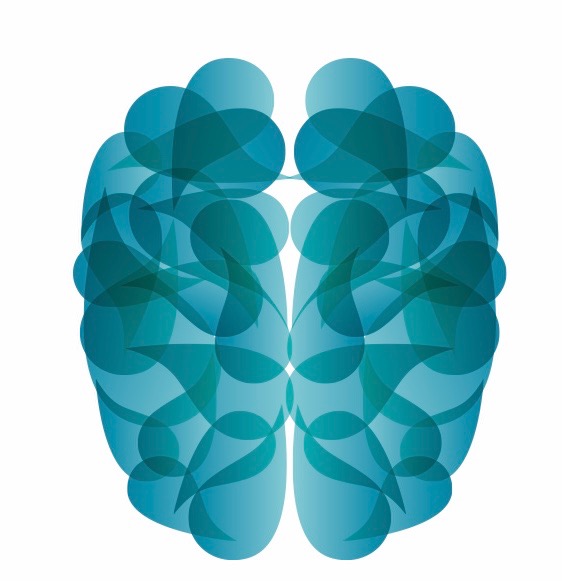 BODYMAP: Registering expressions of interest for face to face and online courses
Clinical MASTERCLASS LIVE: Registering expressions of interest for face to face and online courses
The Sophia Centre 225 Cross Rd, Cumberland Park, Adelaide.